It's beginning to feel a lot like..
The holidays make NYC come to life with pop up winter shops, concerts, and the best New Year's party you'll ever go to.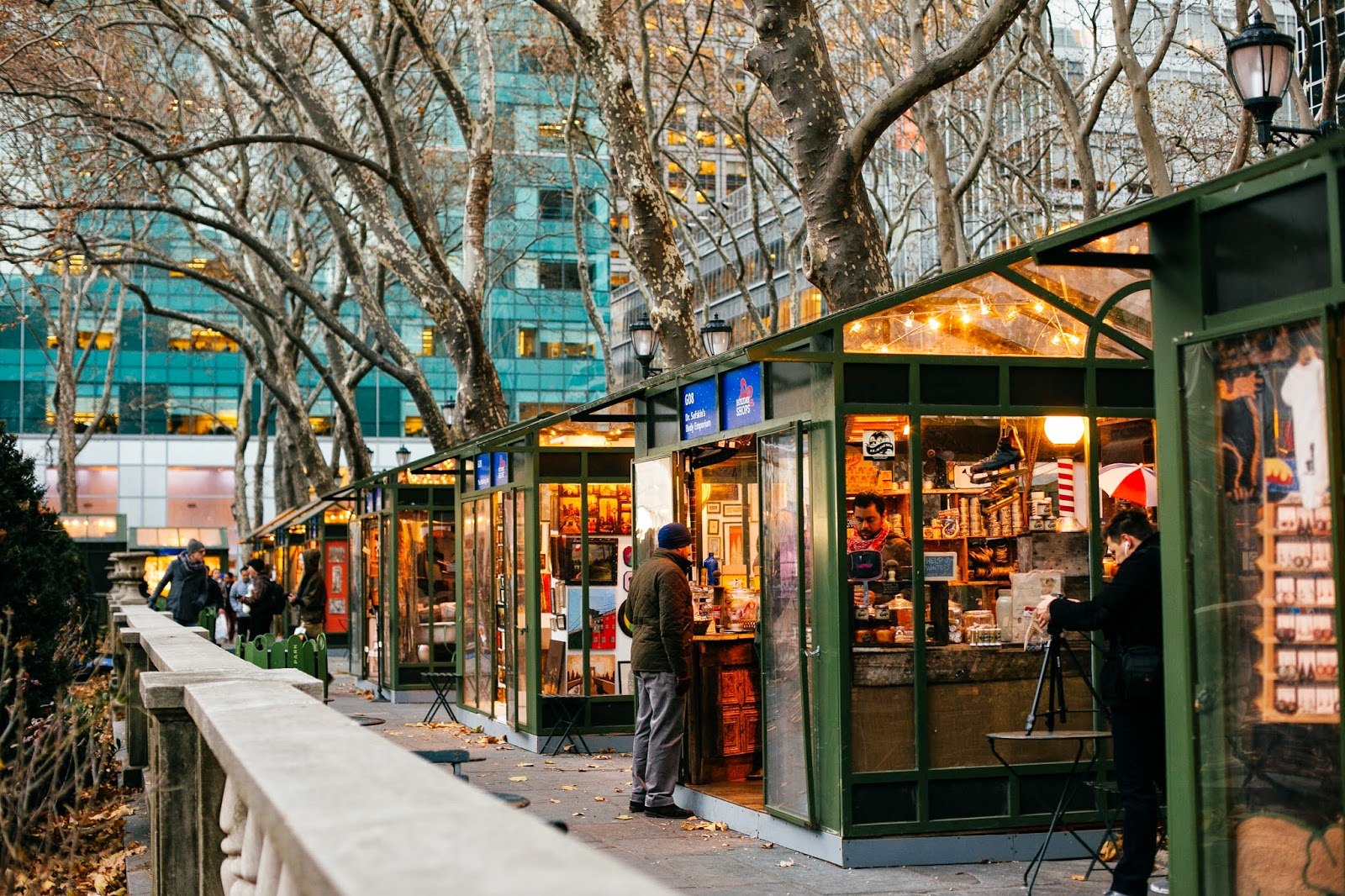 Winter Village Holiday Market in Bryant Park- Looking for a classic winter day in New York? Head over to Bryant Park for some shopping, ice skating and delicious food. 6th Avenue, between 40th-42nd-for Bryant Park parking click here.
The Radio City Christmas Spectacular- This year the Rockettes celebrate their 88th year of high kicks, glam and flawless dancing. This is not some snooty ballet; this is fun for the whole family – and perfect for this time of year- for Radio City Parking click here.
New York Motorcycle Show-  Dec 11-13
Find sport bikes, dirt bikes, scooters, ATVs, expert advice, live entertainment and family activities at the International Motorcycle Show at the Jacob Javits Convention Center- Jacob Javits Convention Center parking here.
Santacon- Dec 12th
Love Christmas? Love a good bar crawl? Time to marry your two favorite activities into a Christmas bar crawl. Time to be a joy ol' St. Nick! To support the charity, visit the Santa Con Facebook page.
NEW YEARS EVE
Fireworks in Prospect Park, Brooklyn- parking for Prospect Park here.
New Year's Eve Peace Concert- The Cathedral of St. John Divine- parking for St. John Divine Cathedral.
New Year 's Ever at Webster's Hall- Dance the night away! Parking for Webster Hall. 
For Central Park and Times Square event,s park in Secaucus and take the train into Manhattan for easy access in and out. Don't let traffic slow down the celebration!