Ah, the smell of pumpkin spice everything is in the air! Which can only mean it's fall, and besides your pumpkin spice latte at Starbucks, there are plenty of other things to look forward to this month in the great city of New York.
Manhattan
Comic Con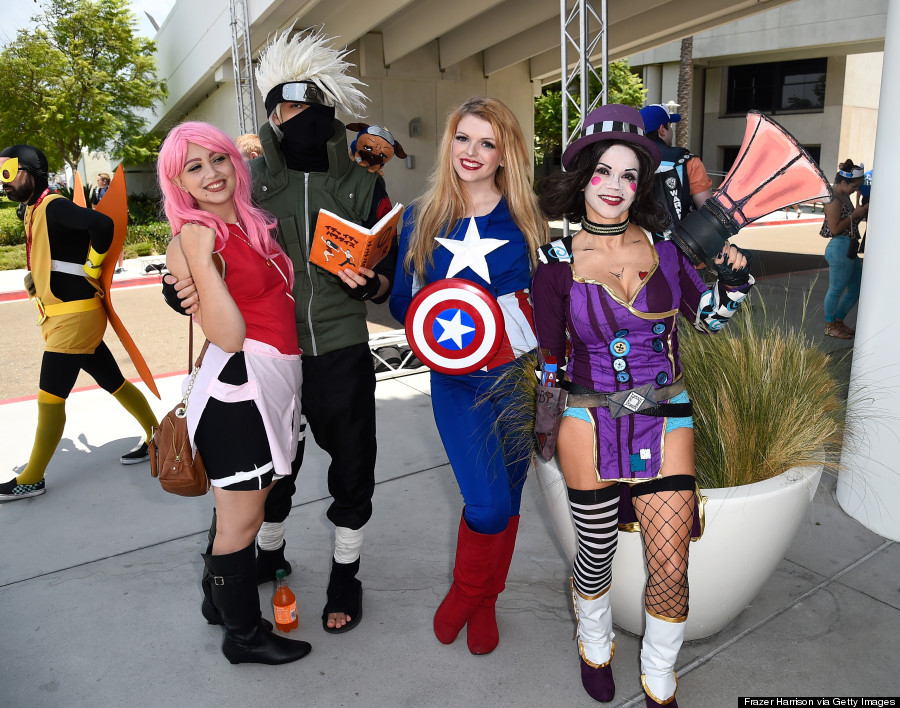 Let your inner geek shine! New York Comic Con is here!
When? October 8 – 11, 2015
Where? Jacob Javits Convention Center in Midtown
Coolest things to expect: Expect to see actual clips of Marvel's upcoming Jessica Jones series. Games-wise, Square-Enix and Capcom are the two publishers who are hitting the show hardest. Square will be showing off Rise of the Tomb Raider, Hitman, Just Cause 3, and Deus Ex: Mankind Divided.
Park here for Comic Con: http://bit.ly/1P0Nrj2
---
Haunted House- SoHo
When? October 8 – Nov. 7, 2015
Where? 163 Varick St
What to expect: Celebrate the macabre when intense, creepy actors confront you in the labyrinth of passageways at Blood Manor. Blood Manor is comprised of approximately 5,000 square feet of themed rooms, corridors, and a labyrinth of passageways designed to to maximize one's fears aka this is no joke. Not recommended from pre-teens.
Park here for Blood Manor: http://bit.ly/1LBIywt
City of Dreams Tour
Why is it that we go always go on tours during our vacations, but never tour our home cities? Learn about NYC on this highly rated walking tour through history, baked goods, and best of all- beer!
When? October 9 – Dec. 28, 2015
Where? The tour begins in Little Italy
What to expect: Learn about the immigrant waves that shaped NY, from Kleindeutschland and Little Italy to the Jewish Realto and Little Ukraine… Mazel!
Park in Little Italy for the tour: http://bit.ly/1Rw6foT
Brooklyn
Natural fiber festival
What? Kings County Fiber Festival features a marketplace of natural-fiber artists who crochet, dye, felt, knit, quilt, spin, and weave, plus crafting demonstrations and an art exhibit at historic Old Stone House in Brooklyn.
When? October 10th
Where? Washington Park Brooklyn
What to expect: Expect to be amazed at the beauty and variety of natural fiber. Perfect for gifts, home décor and learn about the historic Old Stone House.
Park next to Washington Park: http://bit.ly/1Ooc8V4
New Jersey
Prudential Center
Devil Games:
Devils vs. Winnipeg Jets, October 9
Devils vs. Nashville Predators, October 13
Devils vs. San Jose Sharks, October 16
Devils vs. Arizona Coyotes, October 20
Devils vs. Columbus Blue Jackets, October 27
Devils vs. New York Islanders, October 31
---
Concerts:
Get Fancy! Iggy Azalea, October 12
Stevie Wonder, October 14
Park here for the Prudential Center: http://bit.ly/1iZ4ogU
Met life Stadium
**Pro-tip: Park at Secaucus, pay a few bucks and take the train right to the stadium. Avoid sitting in grid lock trying to leave the stadium parking lot. (Thank us later.)
Giants vs. San Francisco 49ers, October 11
Jets vs. Washington Redskins, October 18
Giants vs. Dallas Cowboys, October 25